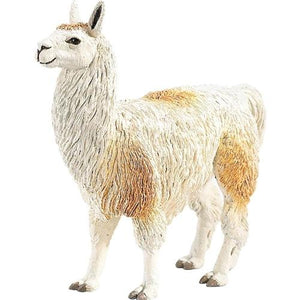 This beautifully detailed and hand-finished Safari Ltd Llama Miniature will captivate the imagination of  young children and provide hours of creative fun.
The toy is a great eductational resource for teaching children about this well-known South American pack animal.  The perfect art and crafts accessory, it can be used to decorate keyrings, mirrors, picture frames, bracelets and more!
It is made from child-friendly materials and paints. 
Size: 10.4cm x 3.5cm x 10.2cm

Age: 3 years +
(watch promotional video below)